At the time of writing this article the 2021's iPhone lineup i.e., iPhone 13 series hasn't launched, yet there is so much to talk about 2022's lineup. We will be following each and every leak, rumor, and everything you should know about the next year's iPhone lineup until its launch, so make sure to bookmark this page.
Also, Read | 13 Things To Check To Buy Perfect Second-hand iPhone
Things to know about 2022 iPhone Lineup
Apple is taking big steps with their 2022 iPhone lineup as they will be killing the smallest (Mini) iPhone size, which they carried up to two years with iPhone 12 Mini (2020), and iPhone 13 Mini (2021).
What will be 2022 iPhones be called?
Apple used to add "s" in the name when there wasn't any major hardware or design change, like iPhone 5s, iPhone 6s. That's not the case with the 2022 lineup, as this time we will be getting a major change, which I'll be sharing below, so it is safe to go with iPhone 14 as the name for the 2022 lineup.
Also, Read | 2 Ways to Transfer WhatsApp from Android to iPhone
How many iPhone models will be there in 2022?
In 2020 the mini model didn't do great as far as sales are concerned, so Apple is said to discontinue the Mini version after the 13 Series. Yet Apple is said to launch 4 variants of 14 Series, and none of them will be a mini version, the 4 variants will be as follows:
iPhone 14
iPhone 14 Max
iPhone 14 Pro
iPhone 14 Pro Max
What sizes iPhone 14 Series will come in?
According to Ross Young (Well known Display Analyst), Apple will change the display size of 2022 iPhone models when compared with 2020 and 2021 models. Another analyst Jeff Pu, reported that this year all four iPhones will have a 120Hz Promotion display, making it a standard for all future iPhones. This will help for a smoother content experience when watching the video, gaming, or scrolling. The 2022 iPhone series will come in the following sizes:
6.1 inch (120Hz ProMotion) – iPhone 14
6.1 inch (120Hz ProMotion) – iPhone 14 Pro
6.7 inch (120Hz ProMotion) – iPhone 14 Max
6.7 inch (120Hz ProMotion) – iPhone 14 Pro Max
iPhone 14 Series Look, Design, and Build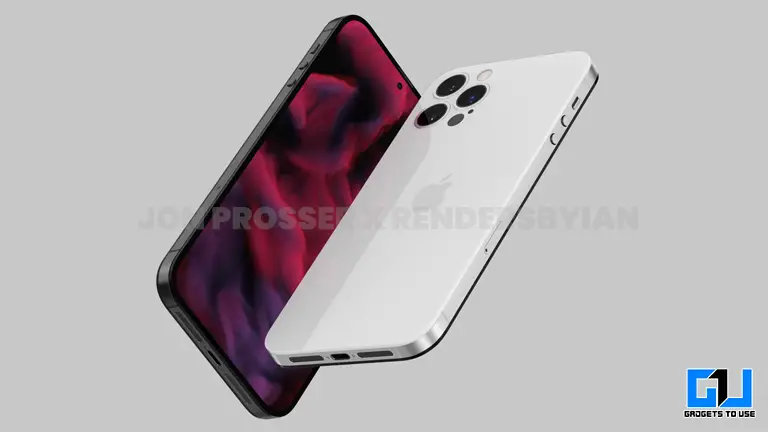 As reported by FrontPageTech, iPhone 14 series will look quite similar to iPhone 12 series and iPhone 13 series, but this time Apple will be changing up minor things. The 2022 iPhone series will have a thicker chassis compared to the 12 and 13 series, which will help Apple to completely get rid of the camera bump achieving a flat rear panel. All the camera lenses, LED Flash, LiDAR and other camera sensors will be aligned with the rear glass back.
Coming to the sides, according to JP Morgan Chase's investor's report, Apple is said to use Titanuim for iPhone 14 series, which will give a more scratch-resistant and stronger build to the side edges, plus it's more corrosion resistant when compared to steel. This doesn't mean all the models will be made out of Titanium, there are fair chances the Titanium could only be limited for the Pro models. Also, as reported by FrontPageTech, Apple might change the shape of volume buttons to a circle, as we saw back in the days of iPhone 4, 5, and 5s. And the speaker holes will be dropped for an elongated Speaker grill.
A full-screen iPhone, with no notch, no punch-hole, or even a foldable iPhone on which Apple has been working from early 2021, is not expected any early than 2023-24.
Will iPhone 14 Series have an Under Display Touch ID?
There are some reports by Bloomberg, Apple has been testing a way to incorporate an Under Display Touch ID for an iPhone, but it is not expected anytime before 2023. It seems Apple will go for only Under Display FaceID for iPhone 14 series, keeping the under-display Touch ID for future iPhones.
iPhone 14 Series Battery Improvement
As iPhone 14 Series will have a thicker chassis, Apple will definitely make use of the extra space to fit in a bigger battery, it's too early to comment about the exact capacity, but you can expect at least a 10% increase in the base model, i.e. iPhone 14 compared to iPhone 13. All this will definitely add some extra weight to the newer models, so be prepared for that, start working out.
Notch-less iPhone 14 Series?
In March 2021, Ming-Chi Kuo reported that Apple will ditch the famous notch introduced with iPhone X, and will go for a punch-hole display which was introduced by Huawei with their Honor View 20. Don't worry the FaceID tech of Apple will still stick around, but this time all that tech will be going under the display. Giving it a look similar to most Android phones out there.
However, another report from a known tipster Dylandkt, mentions that the pro models will have a pill-shaped punch-hole to accommodate the FaceTime camera, and other sensors, with the FaceID sensors hidden under the display. The tipster also states that this change will not impact the functionality of FaceID.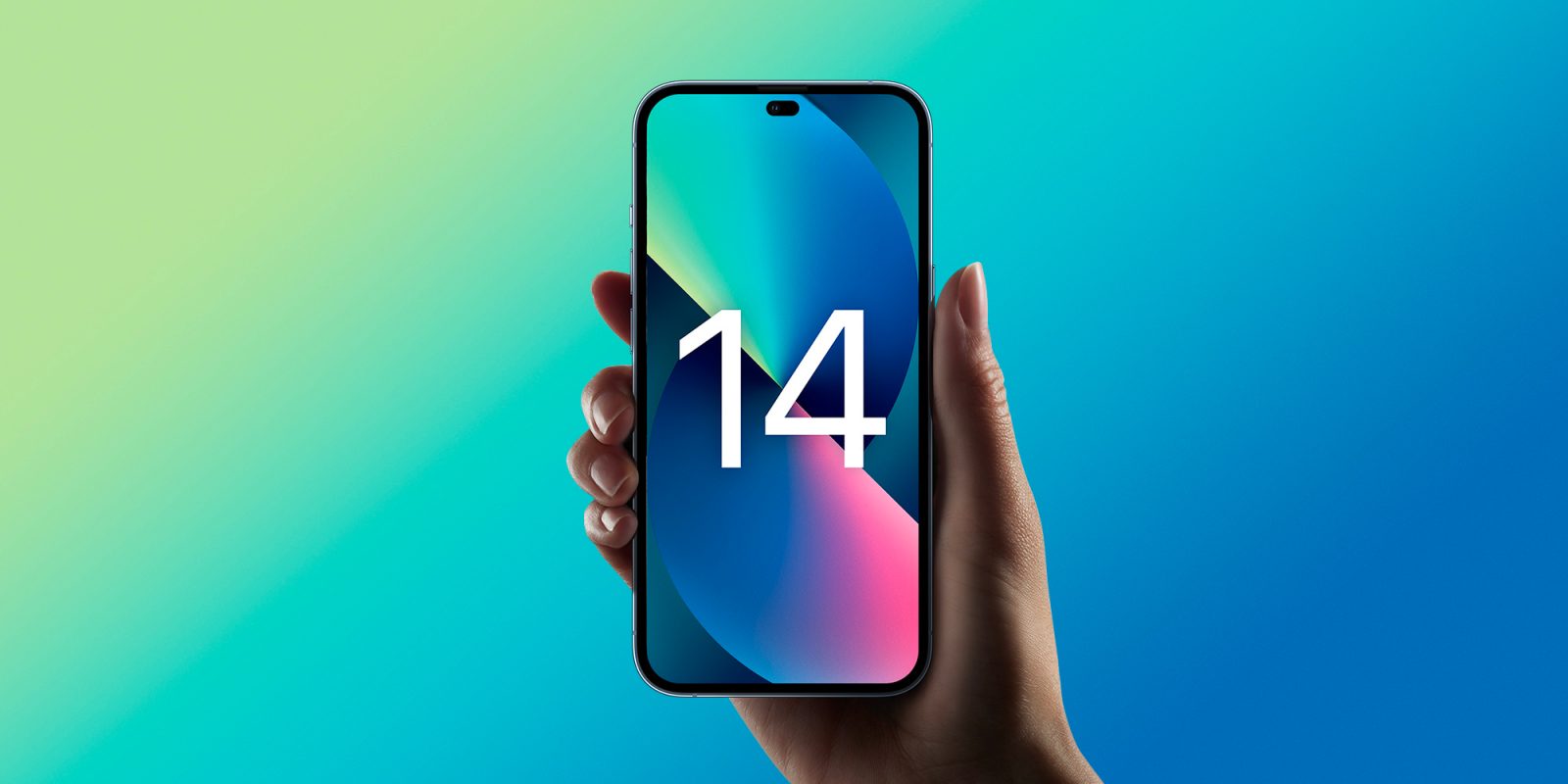 Things just don't end here. as there's another report from Ross Young (Display Analyst), that the Pro models will have both the punch hole (for the FaceID) dot projection, and Pill shape cutout (for the TrueDepth camera, and FaceID IR Camera). Eliminating the whole under-display FaceID rumors altogether. Ross also shared a horizontally inverted image of the display. Later a leaked schematic also confirmed the pill plus punch-hole display cutout. Ross young further stated that the Pill + Punchhole style will be the standard for all the iPhones in the year 2023.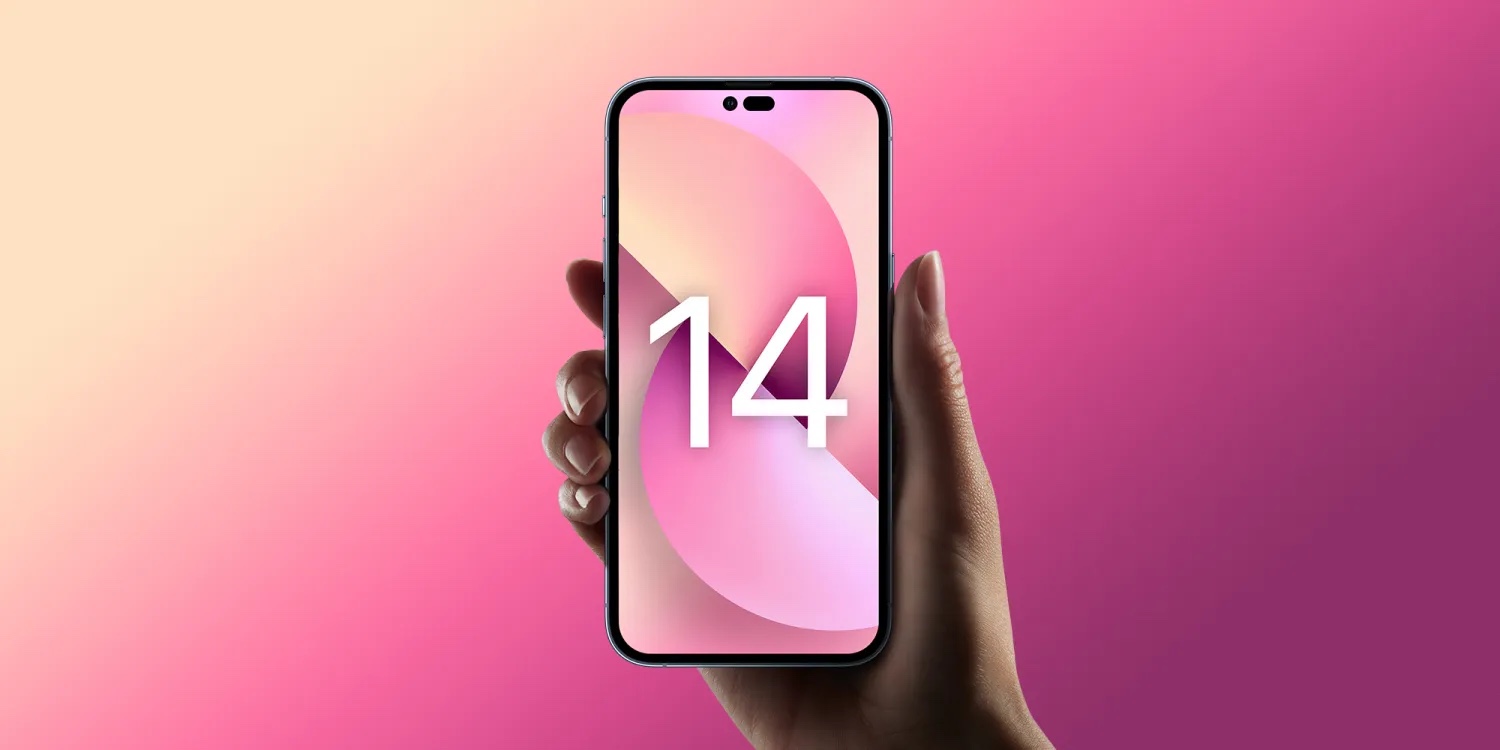 If you love to see that little notch at the top of your iPhone and don't want it to look like an Android phone (for some reason) then, there's a possibility that the lower-end models (non-Pro), will retain a smaller notch like iPhone 13 Series. The display panel for the punch-hole style Pro models will be supplied by LG and Samsung.
iPhone 14 – Notched Display
iPhone 14 Max – Notched Display
iPhone 14 Pro – Punchhole Display
iPhone 14 Pro Max – Punchhole Display
Will iPhone 14 Series have a Type C Port or No ports at all?
As seen in the first look shared by FrontPageTech, unfortunately, the lightning port is likely to stay on the iPhone 14 series as well. But the renders shared by them were based on very early prototypes, also there's a legal suit going on in the European Union, which could force Apple to switch to Type C port at least for the EU countries. So there's a thin possibility that we could see a Type C port on iPhone 14 Series. A portless iPhone is not expected in the near future as Air charging tech is in a very infant stage.
iPhone 14 Series Performance improvements
Every year the newer phones get more powerful because the newer chip inside them gets more power-efficient and raw power to handle any task thrown at it. Apple uses their A-series chip for their iPhones, and for iPhone 14 Series Apple will be calling it A16 Bionic. According to a report from Taiwan Economic Daily news, Apple has given all the orders to TSMC for manufacturing the A16 Bionic. Market analysts expects A16 Bionic to be based on TSMC's 6nm architecture. This will reduce power consumption.While also supporting WiFi 6E.
Also, there were some reports that we could see a vapor chamber cooling system in the higher-end models of the iPhone 14 Series. We will have more clarity in the coming months. According to a report from Jeff Pu, we might also see an upgrade in the RAM capacity, on the Non-Pro Models, to 6GB RAM. He also hinted that the pro models might have 8GB RAM, but that's not confirmed yet.
iPhone 14 – 6GB RAM
iPhone 14 Max – 6GB RAM
iPhone 14 Pro – 8GB RAM
iPhone 14 Pro Max – 8GB RAM
iPhone 14 Connectivity Changes
Apple is said to make major improvements when it comes to the connectivity of the iPhone 14. As a report broke recently, Apple is most likely to completely remove SIM card from iPhone 14 Series. Yeah, you read that right an iPhone without any physical SIM card is most likely to be launched in 2022. According to the leaked document, Apple is advising major US telecoms to prepare for an e-SIM only smartphone coming in September 2022. However, there will be a separate model with a nano-SIM slot, for those regions where e-SIM is not yet available.
Also, Read | 2 Ways to Transfer WhatsApp from Android to iPhone
According to a report by Ming-Chi Kuo, Apple will likely use WiFi 6E in iPhone 14 and the upcoming Mixed Reality headset which is expected to come out in 2022. WiFi 6E will offer the high-speed wireless transmissions necessary for AR and VR experiences. As it uses a 6GHz band, in addition to 2.4GHz and 5GHz used by WiFi 6. This will give a performance boost while reducing latency.
iPhone 14 Series Camera Improvements
Apple will be playing big cards when it comes to cameras of the iPhone 14 Series, Ming-Chi Kuo reported that there are slight chances that Apple could be using a periscope lens manufactured by Semco, allowing optical zoom up to 10X. But there is still not any solid evidence to back it and if it happens Apple will take its own sweet time to perfect and present in its own way, so take it with a pinch of salt. A new report from Kuo, states that the periscope camera system is delayed for 2023 iPhones.
Also, Read | 3 Ways to Get iPhone 13 Pro Macro Camera Mode on Older iPhones
If Apple plans to delay the periscope lens, then Kuo points out that we could see a 48MP camera on the Pro models, along with 8K video recording capability. Another report also points out that Apple could be using a 7P element lens for the telephoto camera.
According to newer reports, from Kuo and another analyst Jeff Pu, reclaims that only the Pro models will use 48MP for the main wide lens, which will combine 4 pixels into 1, to make a 12MP picture in case of the low light situation. While the telephoto and Ultrawide lenses will use 12MP sensors. The report about a 48MP wide camera on Pro Models was also confirmed by another source, this time it was a TrendForce (A Taiwanese research firm).
iPhone 14 – 12MP Wide, 12MP Ultrawide
iPhone 14 Max – 12MP Wide, 12MP Ultraawide
iPhone 14 Pro – 48MP Wide, 12 Telephoto, 12MP Ultrawide
iPhone 14 Pro Max – 48MP Wide, 12MP Telephoto, 12MP Ultrawide
When will iPhone 14 Series launch & how much it'll cost?
A report from Taiwan Economic Times, states that the Trial Production of Pro models has already begun at the Foxconn facility, as apple has finalized the design. The report also stated that LuxShare will become the second supplier to manufacture the Non-Pro models, but the trial production of those models hasn't started. Apple is expected to follow its routine schedule for the next iPhone models as well, so it should launch in September 2022, with shipping to begin in 3-4 weeks of September. As of now, there's no information about the pricing of the iPhone 14 series, but the prices are expected to rise by a considerable margin compared to iPhone 13 models, because of the Global Chip shortage.
Wrapping Up
So that's all we know about the iPhone 14 Series, coming in 2022. I will keep updating this as soon as more information arrives, until the official launch. So do make sure to bookmark this page, if you haven't yet. Do let us know which of these things are you looking forward to the most.
iPhone 14 Timeline
20 September: Ming-Chi Kuo again reported that iPhone 14 Pro Models will have a punch-hole display & 48MP primary camera
20 September:  Ming-Chi Kuo also reported that Under screen Touch ID will likely come to 2023 iPhones, while folding iPhone is expected in 2024.
03 November: A16 Bionic Chip will be based on a 4nm process.
17 November: iPhone 14 and upcoming mixed reality headset will use WiFi 6E.
13 December: Pro models will likely have up to 8GB RAM.
23 December: LG and Samsung will supply punch-hole LTPO displays for iPhone 14 and 14 Pro Max.
26 December: Apple might completely remove physical SIM cards from iPhone 14 models, making it the first e-SIM only iPhone.
06 Jan 2022: Leaker (Dylandkt) says iPhone 14 Pro models will Feature a Pill-Shaped Camera Cutout With Face ID Under the Display.
12 Jan 2022: 48MP wide camera sensor, again confirmed for the Pro models.
12 Jan 2022: Ross Young confirmed the Pill + Punchhole display cutout for the Pro Models.
14 Jan 2022: Analyst reported that all 4 models will have a Pro-Motion display, along with the RAM configuration of all four models.
26 Jan 2022: Global Data Analyst, aligned with our take, that eSIM only model will be optional.
21 Feb 2022: iPhone 14 Pro models went into production trials.

22 Feb 2022: Details about A16 Bionic, and Battery life of iPhone 14 lineup.
26 Feb 2022: Schematic leak of pill + punch hole for Pro models.
You can also follow us for instant tech news at Google News or for tips and tricks, smartphones & gadgets reviews, join GadgetsToUse Telegram Group or for the latest review videos subscribe GadgetsToUse Youtube Channel.