If you wonder, had there been more than 24 hours in a day? So you could perform a wider range of tasks, then this buying guide is going to be useful for you. As we are going to discuss some must-have Alexa-enabled products that can make your home automated and life easier than ever before. Meanwhile, you can also check our previous buying guide on the best Smart IR Remotes to control your smart devices.
Best Alexa-Powered Devices to Automate Your Home
Alexa (Amazon's Virtual Assistant) is found in a myriad of devices including your phone, laptop, echo dot, TV, lights, door locks, and many more. It works on a Polish speech synthesizer named "Ivona" which can listen to speech and respond accordingly. Let's find out what are some exciting Alexa-enabled products newly available in the market.
Best Alexa-Enabled Products to Buy in the US
We have picked up some exciting Alexa-enabled products available in the US market, which can make your Black Friday sale and Christmas week even more happening. Follow the items mentioned below and choose your favorite from the list.
Alexa Voice Remote Pro
The first product on the list is Alexa Voice Remote Pro, which includes handy features such as:
Remote finder to find your lost remote, by just saying "Alexa, find my remote".

Backlit buttons to help during your movie nights.

Customizable buttons to create your own shortcut for favorite channels, apps, or any Alexa commands.
Quick Haeadphone pairing with a dedicated headphone button.
Access to Alexa voice

to find your shows, open apps, manage volume, and even control compatible smart home devices.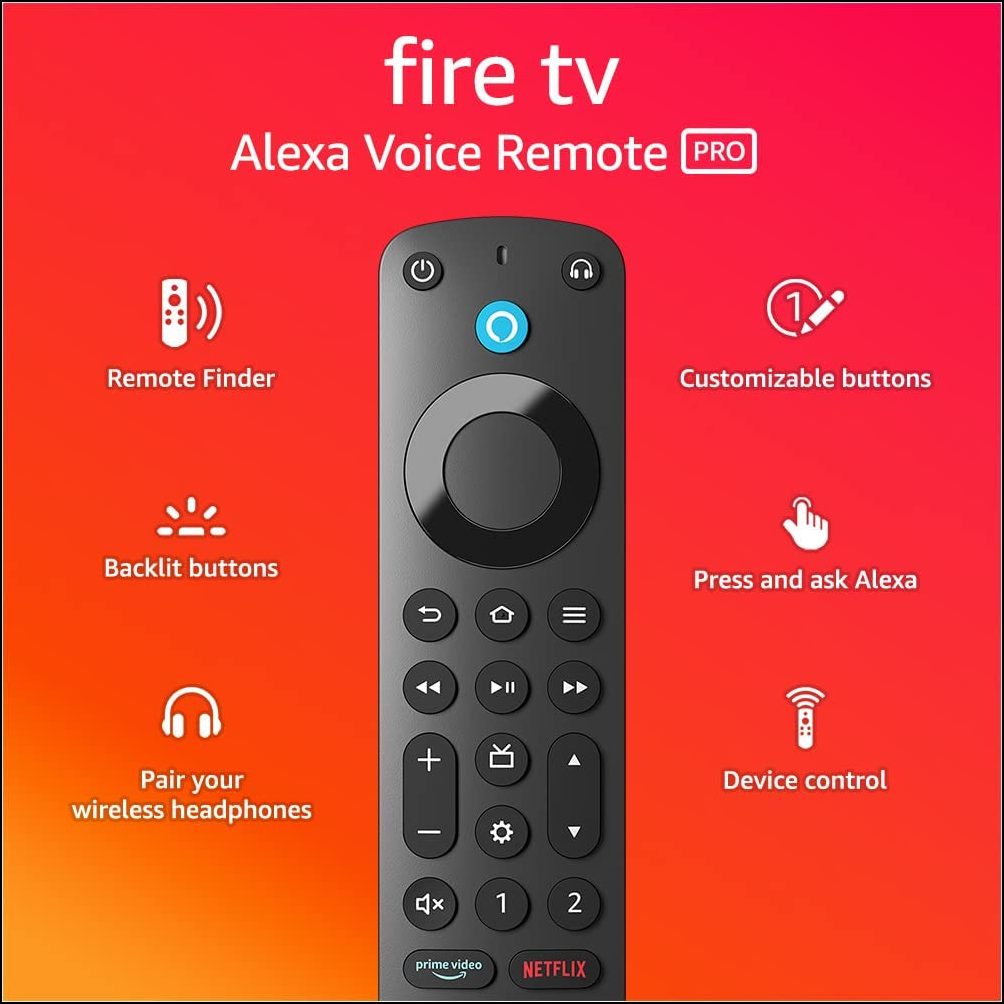 The Alexa Voice Remote is not compatible with:
Fire TV (1st and 2nd Gen),

Fire TV Stick (1st Gen),

Element Fire TV Edition,

Insignia HD/Insignia FHD, or Hisense U6HF 4K ULED Fire TV Series.
So if your device does not fall under the above-mentioned list you can surely order this amazing product using the link attached below.
Price: USD $34.99
Best Buy Link: Alexa Voice Remote Pro
Echo Dot (5th Gen)
The Echo dot (5th Gen) launched in 2022 offers stunning features, like:
Voice commands to turn on/off the Alexa-enabled AC or Fan.
Music control, stop a timer or snooze an alarm with a simple tap.
Dedicated Mic Off button for privacy controls
Built-in Eero support
Improved audio experience
Price: USD $49.99
Best Buy Link: Echo Dot (5th Gen, 2022 release)
Amazon Astro: A Household Robot
Astro is a household robot that moves around the house and shows a vision of all rooms when you are away. With the help of advanced learning algorithms and sensor fusion Astro can keep a safe distance from people, pets, and stairs so that you don't have to worry about any collision. It can also self-charge at the dock, follow you around the home, play your favorite music, podcasts, or shows, and deliver calls, reminders, alarms, and set timers with Alexa.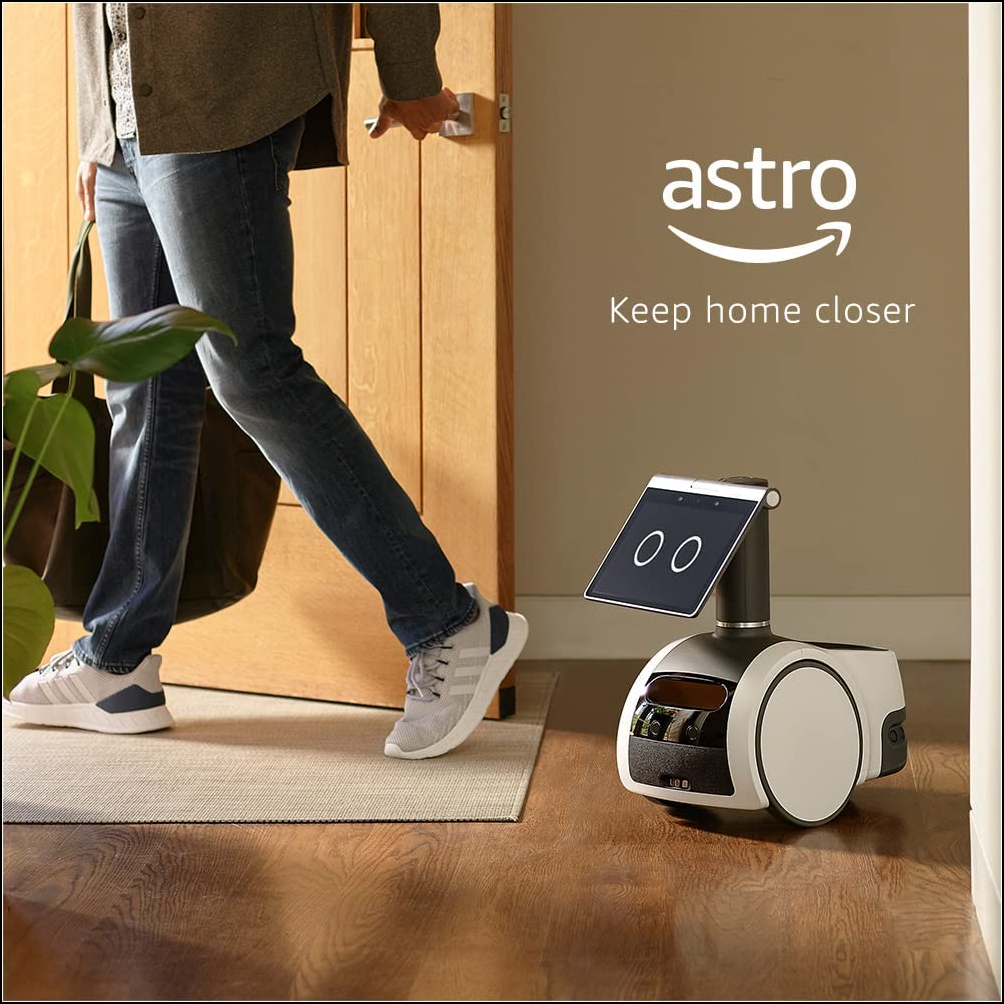 There are limited quantities available, and you can request the product and wait for your turn to get it.
Price: USD $999
Best Buy Link: Amazon Astro: A Household Robot
Fire TV Cube
The new Fire Tv Cube comes with an automation feature that can take it up a notch. There's HDMI input and output to automate things like a cable box, changing the channel with voice, or setting up a custom action to do this automatically.
Price: USD $139.99
Best Buy Link: Fire TV Cube
Halo Rise
The Alexa-enabled product in the list will help you get data about sleeping habits. It's called the Halo Rise, the reason it got my attention is that you can run automation when you go to bed at night. It uses a RADAR sensor to know you are in bed and tracks your sleep. You can also use it to gradually turn on the light as an alarm to wake you up.
Price: USD $139.99
Best Buy Link: Halo Rise
Best Alexa-Enabled Products to Buy in India
With the rapid advancements in tech and the land of festivals like Diwali. We keep on planning and researching to buy some efficient, time-saving, affordable, and smart devices for the home. Below are some Alexa-enabled products, available in India you can buy for yourself or gift to someone.
Wi-Fi Smart LED Bulb
The Wipro LED 12.5W bulb supports both Alexa and Google Assistant. It comes with up to 16 million different shades to sync with the music playback in your room. You can switch between Warm, Neutral, or cool colors to create a nice ambiance as per the occasion, The Wipro next smart home app helps to connect the bulb to your phone and enjoy all the features.
Price: INR 699
Best Buy Link: Wipro B22 12.5W Wi-Fi Smart LED Bulb
Amazon Smart Plug
If you own an echo then this smart plug should be at the top of your priority list. This sleek wi-fi connected Alexa accessory plugs into a wall outlet to power your appliances and devices. Its plug-and-play setup is easy and Alexa automatically detects if it is online. Once connected, you can ask your smart assistant to control the power of your appliances, schedule them automatically and control them when you are not at home.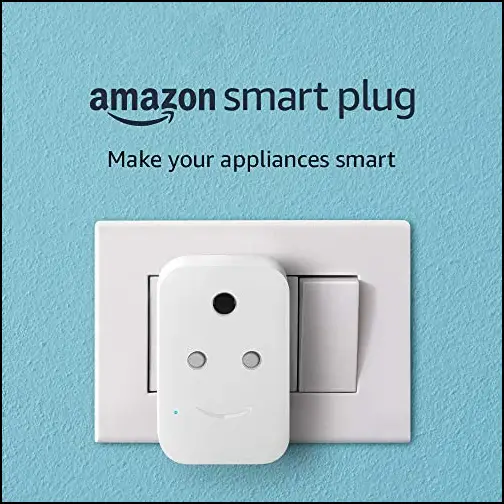 Amazon Smart Plug supports a maximum load of 6A and it should not be used with heavy appliances such as AC, Geysers, or Water Heater. Doing so might result in appliance and Plug failure. If you want a similar smart plug for devices with heavy loads you can also look up for Wipro 16A Wi-Fi Smart Plug
Price: INR 999.00 (Amazon Smart Plug 6A), INR 949(Wipro Smart Plug 16A)
Best Buy Link: Amazon Smart Plug 6A, Wipro Smart Plug 16A
Home Security Wi-Fi Smart Camera
This wi-fi smart security camera not only offers attractive features like up to 1296p video quality, night vision up to 30ft, Sound and Light Alarm, and two-way Audio voice control but also works with Alexa by combining with an Alexa-enabled display . It has some special features such as Local Recording, HD Resolution, Night Vision, Image Sensor, Frame Rate, Motion Sensor, etc. You can order this device in 4 different variants depending on your preference.