For nearly 30 years, nations, nonprofits, researchers, industry representatives, and other stakeholders have gathered annually at the United Nations' Conference of Parties—commonly known as COP—to talk through implementation of the UN's climate change treaty. Though deeply imperfect, these summits are a critical focal point of global climate diplomacy and policy every year.
But this year's COP28 is set to be overshadowed by a massive conflict of interest: The president of the conference—charged with leading preparations, negotiations, and facilitating compromises—will be one of the world's most prominent oil executives, as announced by this year's host country. The United Arab Emirates has appointed Sultan Ahmed Al Jaber to the role.
Past COP presidents have most often been government ministers in charge of environment or energy—which Al Jaber almost is. He is the UAE's minister of industry and advanced technology. But, in a COP first, Al Jaber has also been the CEO of Abu Dhabi National Oil Company (ADNOC) since 2016. The fossil fuel giant is a state-owned corporation and is the 12th largest oil company in the world, by production volume, as of 2019.
In the UAE'a announcement, the nation hyped up Al Jaber's "green" credentials. These include his two consecutive terms as the country's Special Envoy for Climate Changehis other CEO position at renewable energy company Masdar, and his work to "decarbonize" ADNOC by—get this—powering its oil drilling operations with nuclear and solar power.
But none of those things change the fact that the oil exec is personally responsible for overseeing ADNOC's extraction of more than 3 million barrels of oil daily. And contrary to its 2021 public claims of moving towards carbon neutrality, last year ADNOC set increased production goals of 5 million daily barrels by 2027— equal to more than half the quantity that the US imports every day in 2021 and about a quarter of what America consumes.
G/O Media may get a commission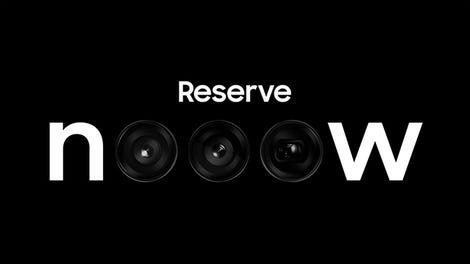 Up to $100 credit
Samsung Reserve
Reserve the next gen Samsung device
All you need to do is sign up with your email and boom: credit for your preorder on a new Samsung device.
Holding the world's foremost international climate summit in a country with an economy basically entirely built on oil is… a choice all on its own. And appointing Al Jaber certainly doesn't help to boost COP28's legitimacy among environmental advocates and climate scientists who were, understandably, pissed off at the news.
COPS has always been circulating. Now they are complete jokes." tweeted climate scientist Bill McGuire.
"There can be no place for polluters at a climate conference, least of all presiding over a COP," Harjeet Singh, the head of global political strategy at non-profit Climate Action International, said to the Associated Press.
In more direct terms, Alice Harrison, a campaign leader at environmental justice organization global Witness, tweeted: "You wouldn't invite arm dealers to lead peace talks. So why let oil executives lead climate talks?
COP has long played host to fossil fuel cronies and global polluters. And that industry influence has been growing: At 2022's climate talks in Egypt, fossil fuels had the largest presence of any single stakeholder group. The increasingly apparent disconnect between who participates in COP and what the summit is theoretically supposed to accomplish has been a point of contention for environmental advocates, scientists, and everyone else who shows up with the hope of actually addressing climate change. And if this isn't a nail-in-the-coffin moment for the conference, I don't know what it is.
At moments, it's seemed like international diplomacy would be our best remaining hope of responding to the climate crisis. But maybe now it's time to find another, more renewable source.