Last year, amid increasing competition and production costs, reduced consumer spending, and years of accused financial mismanagement, Netflix had struggled with and focused most of its energy on subscriber numbers. As new subscriber numbers seem to have stabilized in the final part of 2022, the company may be putting more emphasis on lagging revenue in 2023. This could mean ill tidings for some future Netflix productions and a harsh new reality for anyone who still shares their Netflix. password with friends and family.
Analysts expected the company to report its slowest quarterly revenue growth ever In its 20 years as a publicly traded company, the company didn't disappoint. Revenue was $7.85 billion in Q4, down from $7.92 billion last October. It's only a 1.9% growth year over year, despite shows like Wednesday and movies like Glass Onion: a Knives Out Mystery becoming some of the platform's most-watched content ever.
Although an addition of 7.66 million subscribers is light years ahead of the 2.41 million it gained in 2022's third quarter (and infinitely better than the subscriber loss it documented earlier in the year), the winter holidays are historically a time of great growth. During the same period in 2021 the company added 8.3 million paying customers. Still, it's far better than that some analysts predictedeven if it represents a bare 4% year-to-year growth in average paid memberships, less than the past four previous quarters.
2022 was a tumultuous year for Netflix. The streaming pioneer reported losing subscribers for the first time in a decade this past spring. Though it was once one of a few tech companies that most investors considered a sure betits stock value plummeted in Spring of last year. The company laid off hundreds of staff in multiple rounds of cuts. And—perhaps most alarmingly—Netflix did something its CEO said it would never do: added an ad-based subscription tier.
Netflix's main strategy for calming investors' concerns was two-tiered. One, was the mentioned $6.99 ad-supported subscription tier added in November last year. Two, Netflix said it would crack down on password sharing. It's been moving in that direction for months now and has already tested its anti-password sharing systems in several Central American countries.
G/O Media may get a commission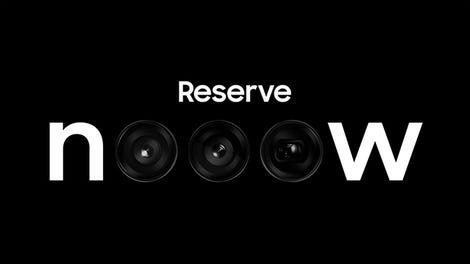 Up to $100 credit
Samsung Reserve
Reserve the next gen Samsung device
All you need to do is sign up with your email and boom: credit for your preorder on a new Samsung device.
So far though, the ad-tier may be missing the mark. It was the least popular sign-up option in its first month post-launch, attracting only 9% of subscribers. And nearly half of that 9% was from existing Netflix customers downgrading their plan, according to data from analytics firm Antenna.
The company claimed it's still in its early days, and that it needs to get better at ad targeting, though it also said that the low price was driving "incremental membership growth."
The company is now calling their anti-password sharing plan "paid sharing," which it said would be released sometime in its first quarter this year. Users will now have to pay extra to share their account with people they don't live with, though the company gave no hint on how much that could cost. The company also claimed users will still be able to watch while traveling on TV or mobile devices, but otherwise there's no more word about how this whole program will work.
Netflix admitted that some non-customers watching shows on their friend's account won't actually convert to real paying customers. There was some pushback from users in beta test countries against having their accounts deactivated (even some users who claimed Netflix shut down legitimate accounts), though the company mentioned the paid beta sharing in Latin America for how subscriber numbers still rose at the tail end of last year in those areas.
It's somewhat suspect then that the company announced it would no longer share subscriber news beginning in 2o23, under the justification of a focus shift to revenue over customer gains. But by not releasing subscriber projects, the company also protects itself from negative investor responses when those benchmarks are missed.
Regardless of all the turbulence though, the company is apparently in good enough shape to offer a salary of up to $385,000 for a private flight attendant on one of its company's jets. Netflix is advertising a job posting for such a role on its website, and advertising suspiciously wide salary range between $60,000 and $385,000.